MAJOR SPONSOR
Major Sponsor & Seniors Best Player Award
1332 3SH is the Mallee's Heritage Station in the Heart Of The Murray, & the home of the classic hits & the best of today's easy hits. Tune in live to hear commentary every Saturday afternoon!
OFFICIAL APPAREL SUPPLIER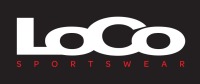 http://www.locosportswear.com.au/
Is a leading supplier of team on-field, and supporter off-field plus all other sporting apparel and accessories. We specialize in premium quality, sublimated and cut and sew performance products, custom manufactured to your requirements. We supply all sports including AFL, Netball, Cycling, Rugby, and Cricket
https://mcdonalds.com.au/
McDonalds Swan Hill – Netball Academy Sponsor
Back in 1971, we opened our first restaurant in a Sydney suburb called Yagoona. Today there are over 900 McDonald's across Australia and we employ around 90,000 people across our restaurants and management offices.
OFFICIAL SPORTS MEDICINE SUPPLIER
https://www.victor-sports.com/
Victor Sports Pty Ltd. (Victor) was established in 1993 and has continuously expanded its business practices and product range to now provide a comprehensive range of sports medical and rehabilitation appliances.
Our goal is to equip athletes and medical professionals with the most advanced sports medical products available.
OFFICIAL FINALS SPONSOR

Pooles Accountants – Finals & Grand Final Sponsor
Pooles Accountants have a strong preference and are committed to using its annual marketing budget to provide support directly to local sporting groups within our strong client base regions.
OFFICIAL UMPIRES SPONSOR
Showbiz Cinema – Official Umpires Sponsor
Showbiz Cinemas aims to screen all the latest Hollywood blockbusters and supplement with the best of independent and select art house films to provide maximum movie-going choice to the Swan Hill community.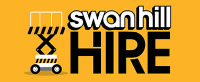 For all your hire needs, tools, machines and much more go to Swan Hill Hire. They also have Nifty Car hire for Trucks, Buses, and Cars.
Proud supporters of the Central Rivers Umpires.

http://www.swanhilltoyota.com.au/
Swan Hill Kerang Toyota – Football Umpire Sponsor
Proud winners of the President's Award for Excellence four years in a row. We've also been awarded as the Toyota Rural Dealer of the Year two years in a row.

Official Netball Umpire Sponsors
https://www.facebook.com/rlamandrews
AWARD SPONSORS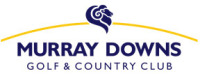 http://www.murraydownsgolf.com.au/
Murry Downs Golf & Country Club – Jack Betts Award
Murray Downs is situated in the heart of the Kidman Reid's historic Murray Downs sheep station on the opposite side of the mighty river at Swan Hill in Victoria.
Construction of the Murray Course commenced in mid Octover 1988 and was formally opened in March 1991.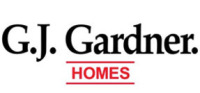 http://www.gjgardner.com.au/
Gj Gardner Homes – Club Championship Award
With over 100 new home designs to choose from, G.J. Gardner Homes will certainly have a new home design that will satisfy your individual needs, and if not, their teams are able to work with you to design any conceivable size and shape of home you desire. G.J. Gardner Homes would love to see you and discuss your plans or ideas to see how they can turn them into a reality. – See more at: http://www.gjgardner.com.au/offices/swan-hill-3565.aspx#sthash.hLBaN6Pr.dpuf

http://javaspice.com.au/
Java Spice – A Grade Netball Best Player Award
Java Spice is listed in the top 4 Thai Restaurants in Victoria. A proud sponsor of the A-Grade MVP for many years.

http://www.mawsons.com.au/
Mawsons Concrete and Quarries – Seniors, Reserves & Colts Goal Kicking Awards
Mawsons is a family-oriented business founded in 1912. Mawsons operate hard rock and sand quarries and premixed concrete plants throughout Northern and Central Victoria & Southern NSW.

http://www.gannawarratimes.com.au/
Guardian & Gannawarra Times – Netball Team of the Year Sponsor

The Guardian provides the latest news from the Swan Hill region, northern Victoria and NSW Riverina. Part of the Elliott Newspaper Group, we have been proudly serving the community since 1888.
We aim to provide our readers with high quality, ethical and entertaining news and information. The Guardian is published every Monday, Wednesday, and Friday.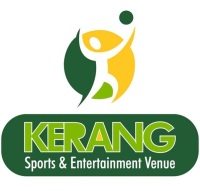 https://www.facebook.com/KerangSportsEntertainmentVenue/info?tab=overview
Kerang Sporties is the Club at the clock in the heart of Kerang. We have a diverse range of Entertainment for the whole family. Our Bistro opens 7 days a week.

Photocopiers – Computers – Printers – Office Furniture – Phone Systems & More
Your Local Business Equipment Specialists!

https://www.cmosteo.com.au/
CMO's home grown team of experienced and friendly osteopaths proudly service Swan Hill and the surrounding Mallee and Murray regions.
Official Grant Writing/Consultation Partner
https://www.facebook.com/equipmentsolutionsplus
Free consultancy to clubs/groups for accessing grant funding. Prepare & submit grant applications, source & provide equipment, service & infrastructure
https://responsiblegambling.vic.gov.au/reducing-harm/love-the-game-program/
Healthy & Safe Sports Sponsor

Our Love the Game program is about reveling in the moments that make the sport great by disrupting the normalization of gambling and encouraging fans, players and the broader community to play an active role in making this happen.
https://www.facebook.com/Subwayswanhill/
Subway Swan Hill is located at the BP service station family-owned and friendly
http://www.tac.vic.gov.au/
The TAC is a Victorian Government-owned organisation set up to pay for treatment and benefits for people injured in transport accidents, promote road safety and improve Victoria's trauma system.